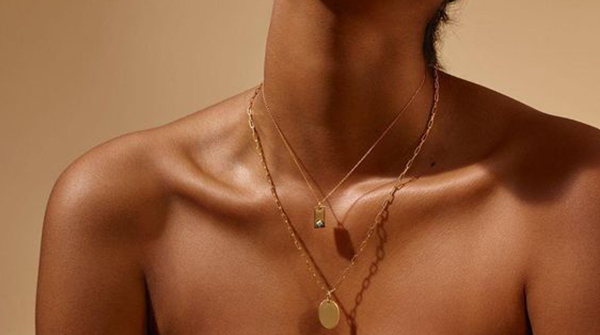 For a spray tan salon to be a big success, certain requirements need to be fulfilled. These requirements include hiring a trained and qualified staff and purchasing the best spray tan supplies on the market. Every salon needs certain spray tan equipment and supplies to keep it running safely and efficiently.
Here is a look at the most important spray tan equipment needed by every spray tan salon:
Spray Tan System
A spray tan system is the main appliance used for spray tanning clients. This spray tan equipment mainly comprises of a main body which constitutes a turbine; it has a mist applicator; and a flexible hose which releases the spray tanning solution in the form of a mist. An example of a popular spray tan system is the 'Glam Champagne' by Tanning Essentials. This spray tan equipment suits every personality and style making it perfect for every salon and mobile business.
The machine has a 3-speed HVLP turbine which tunes to low, medium, and high. It has a heat function so that the client feels comfortable when being spray tanned. The 2.6kg portable machine is compact and durable as it does not rust, and it requires no assembly at all. It also contains a 160ml spray cup with a convenient lid so that you can store the tanning solution after each use. The super quiet spray tan equipment has an adjustable fan and flow control to allow an easy way of spraying vertically and horizontally.
Extraction Unit
An extraction unit is the spray tan equipment, which will keep the environment of your salon clean of any harmful fumes. It aids in keeping the operators uncongested and maintaining the health of the staff and clients. An extraction unit is vital spray tan equipment as it filters and purifies the air of the salon during and after a spray tan session.
A highly recommended extraction unit is the Clean Air Extraction Booth by MoroccanTan Tower. This extraction unit draws in excess spray tanning solution from the air and passes it through the four stage filter. This then reduces the messy air and creates a comfortable environment for the clients and staff. These units are made out of aluminum which means it is unbreakable.
Solutions in Various Shades or Brands
A salon needs proper spray tan supplies like spray tan solutions in various colours and shades to suit every client regardless of their skin type and tone. Some popular spray tan solutions by Moroccan Tan include moroccanGold 8% DHA, moroccanOriginal 10% DHA, and moroccanBronze 12% DHA.
Each of these solutions gets stronger as the percentage increases. MoroccanGold 8% DHA is designed for fairer skins to give a natural looking gold hue to the skin. The moroccanOriginal 10% DHA is designed for those in need of a medium-bronzed look or those with a slight tan undertone. MoroccanBronze 12% DHA caters those with an olive complexion as it creates a dark and deep tan.
Barrier Creams
Barrier creams are another important spray tan supply a salon needs. The purpose of a barrier cream is the prevention of over-absorption of DHA from the spray tan solution so that darkened cuticles, elbows and other dry areas do not take place. It helps in protecting the clients' hands and feet from turning brown, and it stops unwanted spray tan build-up in dry areas of the body.
The Barrier Cream by Tanning essentials is a famous spray tan supply amongst many salons. It contains red tea, aloe vera, shea butter, and safflower oil to smoothen the skin while fighting against free radicals. It is a high-quality cream which forms a barrier over the skin so that the tanning ingredients are not over-absorbed. This allows the perfect colour blend over the body.
Hair Caps
Disposable hair caps keep the clients' hair protected during the tanning session and it keeps the hair off their face. This makes them ideal spray tan supplies for every salon.
Clean Feet
Clean feet are designed to protect the client's soles from over-browning during the spray tan session. It prevents any unwanted spray tan residue from accumulating on the feet.
Disposable G-Strings & Bras
Disposable g-strings and bras maintain the hygiene of the clients. It keeps the client's chest and underwear area spray-tan free.