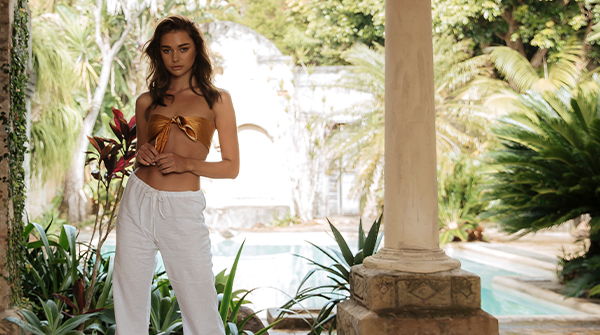 Deep dark skin in the dead of Winter isn't always going to look natural. That doesn't mean you have to lay off the spray tans or self tanners! With just a few small tweaks with your usual tanning regime you can achieve a healthy glow for the colder months.
Opt for the lighter, natural colours during these months, such as Moroccan Tan Gold or Moroccan Tan Original. All Moroccan Tan spray tan solutions are rapid tans, which gives you the option of leaving them on for the minimum wash and wear time for a lighter colour, or to leave them on for longer to achieve a darker colour;  so you can customize the colour to suit your skin tone. Moroccan Tan Instant Airspray is also an ideal for those wanting an instant tanning product that can achieve a lighter glow. Simply hold further away from the body to customize; one quick light coat should do the trick!
Contouring will also aid in assisting with a realistic glow this time of year as well as defining your facial features; which includes creating the appearance of higher cheekbones and a slimmer nose and chin area.
Celebrity makeup artist Lauren Andersen says  "To start, take your lighter colour and apply it on the top of your cheekbones, under your eye area, down the bridge of your nose, and in an upside-down triangle on your forehead. Next, you need to soften the surrounding areas'.  Gently blend the edges of your highlighter with a flat foundation brush.
Next, apply your darker hue. "Apply the darker formula in the hollow of your cheekbones, down the sides of the nose, underneath your chin, in the depth of the temples, and along your hairline," she says. Once you have your darker colour in place, gently blend the edges, working section by section with a blending brush
Our range of Gradual Tanners are also an ideal choice for a lightly sunkissed glow. All gradual tanners have been designed to prolong your MoroccanTan  and/or build a natural gradual tan after each application, making this another alternative option to creating a natural bronzed look.